"Abingdon in 100 Words" competition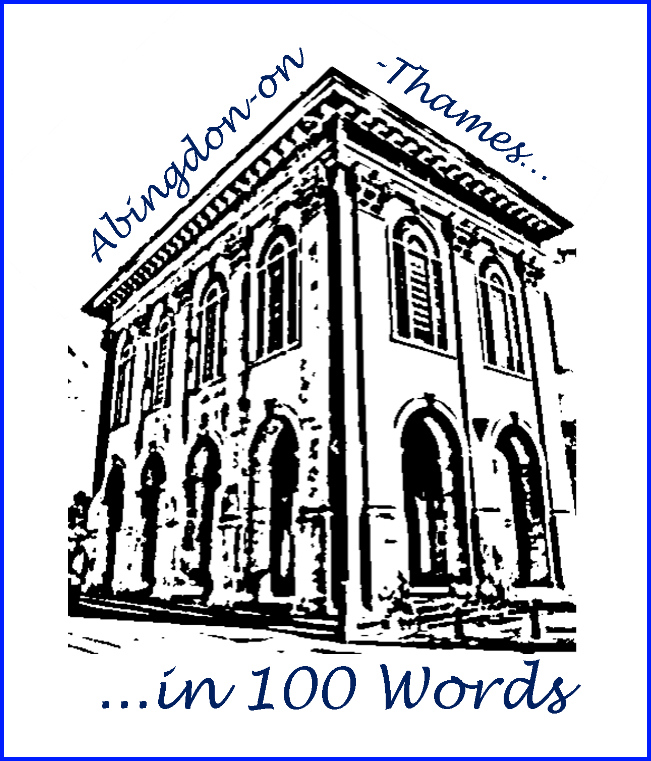 We all have a story to tell about our town, and we want to hear yours! To mark National Civic Day on 20 June 2020 and to bring a little diversion to life in lockdown, Abingdon Civic Society and Mostly Books are launching a micro-fiction writing competition: Abingdon-on-Thames in 100 Words.
The Challenge
1 Write a very short story – no more than 100 words, true or fictional – about your town of Abingdon.
2 Submit it by 31 July 2020 either
3 There are two age categories: 16 and under and 17+. Please state your name/age on your entry and give a contact email, address or phone no. (These details will only be used for the purposes of this competition and will not be shared with anyone other than the organisers.) Please also indicate your permission for your entry to be published.
Inspiration – where to start…
Is there a particular place that holds a special memory for you – or conjures up something in your imagination? Is there an event that left its mark on you? Has lockdown led you to rediscover the town and its communities – have you discovered new footpaths, seen the town from a new perspective or experienced it differently as a result of social distancing? Perhaps you've created a whole new Abingdon in your imagination, or perhaps you've a story about a future Abingdon.
Outcomes
Winners will be announced on 28 August 2020.
There will be a first prize and runners-up prizes for each age group.
The entries will form a collective story of Abingdon-on-Thames and may be curated for exhibition at the Abingdon.
There is information about the history of the "Hundred Words" idea here.