Abingdon Civic Society Privacy and Cookies Policy
General Privacy Considerations
We collect certain items of personal data from our members and store and use them under the "legitimate interests" section of the General Data Protection Regulation and the Data Protection Act 2018's provisions for "lawful bases for processing".
A PDF file containing details of our procedures for collection, storage and use of members' data can be displayed/sent to your Downloads folder by clicking this Privacy Policy. link.
Website Privacy and Cookies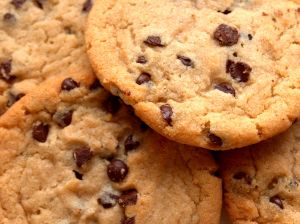 The Friends of Abingdon Civic Society Website Administrators take privacy seriously. As such, no names, contact details or other similar personal information on any individual is placed on the Website unless we have the individual's express permission.
The Website does use some cookies. These are used to ensure proper running of the site, and also to help us improve your experience when browsing. We do not use third party, tracking or advertising cookies. The cookies we use are:
| Cookie | Description |
| --- | --- |
| Cookie Header | If you haven't accepted our use of cookies (or if you've cleared your browser's cookies) a message is displayed at the bottom of each screen giving you the chance to accept our privacy and cookie policy, or read about it in more detail. We use a cookie to remember whether or not you have accepted it - we then hide the message if you clicked the Accept button. If you've accepted but later decide to reverse your decision, please follow the instructions in the Wikihow article on how to clear your browser's cookies under Cookie Reference Information below. User data is all anonymous. |
| WordPress | WordPress is the Content Management System (CMS) that runs this website. It uses a cookie when logging in and out and is essential for proper website operation. It is only set if you are a registered user - i.e. registered to make changes to the website - so, for most people, it is not set at all. User data is all anonymous. |
Cookie Reference Information
Wikipedia article explaining what cookies are
Wikihow article on how to clear your browser's cookies
Changes to the Website Privacy Policy
From time to time we may update this Privacy Policy in line with changes to the site, or changes to the law governing personal privacy. If you do not accept such changes then you should stop using the Website and services. In addition, please contact us if you see any personal information that you think should be removed.