Walks in and around Abingdon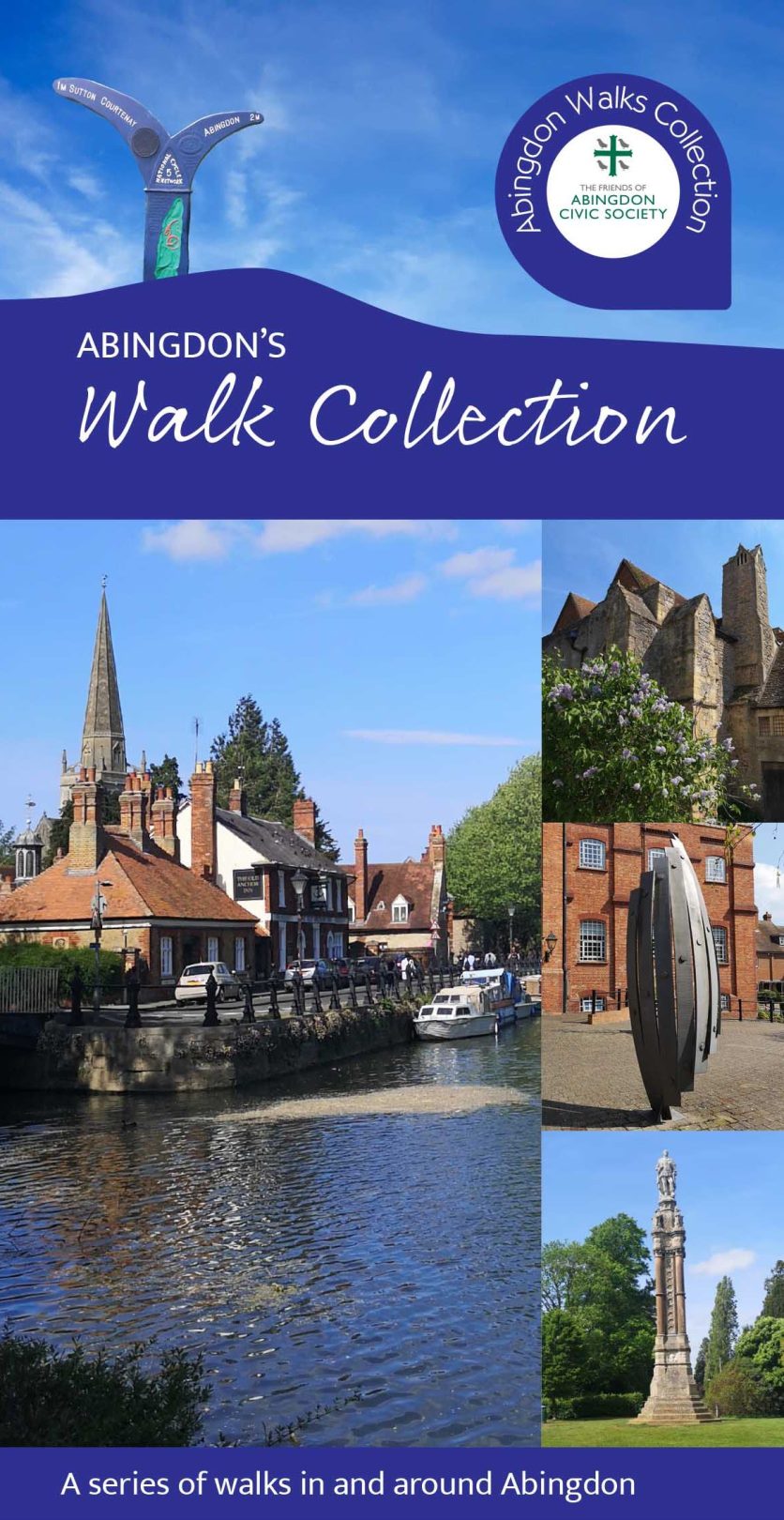 Abingdon on Thames is a beautiful town with interesting buildings and a fascinating history and there are many attractive and interesting walks that you can do to explore it. We have produced a set of leaflets for the most popular routes and these can be accessed from the menu on the right.
Some of the walks are themed, others are designed to be suitable for families or people with limited mobility, although most parts are accessible for buggies and wheelchairs.
There are also some short heritage-themed trails on the Abingdon Archaeology and History Society website.
Going further afield:
Organised walks
The Civic Society organises a programme of guided walks at the late May Bank Holiday and at Heritage Weekend in September. There is also a Boundary Walk on 1 January each year.
The Vale of White Horse Ramblers group within Oxfordshire Ramblers offers a programme ranging from 4 mile leisurely walks to 13 mile moderate grade day walks. These include walks (moderate graded, 7 to 10 miles) from Abingdon Market Place on the 4th Thursday of the month. For more information and programme details see the Oxfordshire Ramblers website.
Wellbeing Walks: weekly walks organised by the District Council https://www.getoxfordshireactive.org/wellbeing-walks
More Information
The Visitor and Community Information Centre, at Roysse Court in Bridge Street keeps leaflets and booklets about walks in the area and can provide additional information eg on accessibility.
If you would be interested in a tailored tour for a group with specific interests, please contact either the Civic Society or the Information Centre and we will put you in touch with appropriate guides.