Abbey Heritage Walk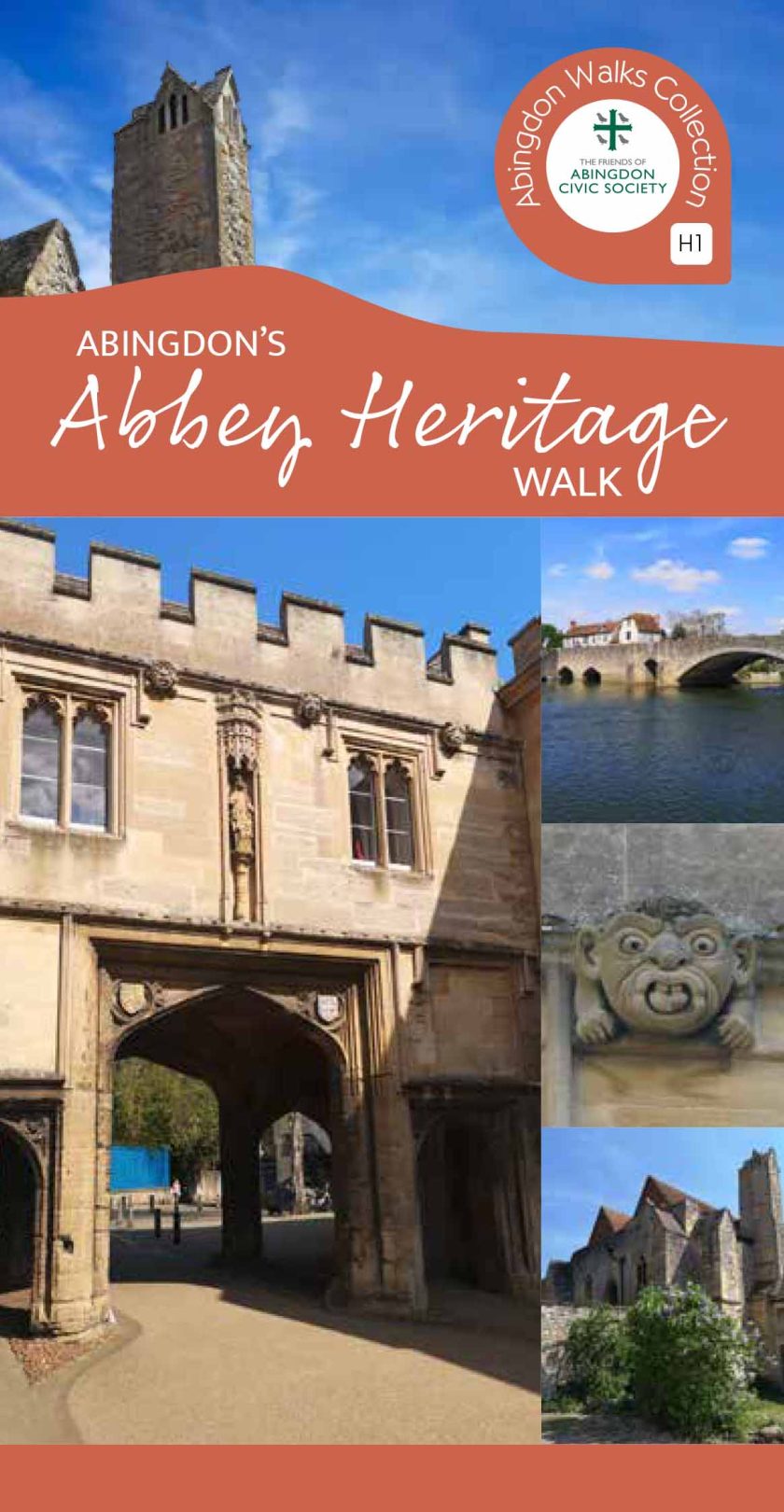 This walk is based on the "Lost Abbey" project which set up interpretation boards to link the main sites associated with the medieval abbey including both remaining buildings and the sites of those which have been lost.
It begins at St Nicolas Church then takes you through the Abbey Gateway (next to the Guildhall), before moving on to the site of the Abbey itself and the remaining buildings in Checker Walk. From there, the walk leaflet takes you back via Thames Street, the Millstream and Roysse Court or you can choose to extend it via the upper part of the Millstream, over Abingdon Weir and Lock and return via the south bank of the river.
The leaflet can be downloaded here or by clicking the image on the left. The interpretation boards along the route provide a wealth of additional information. You can read more about the history of the various sites along the route on the Town Council website's History pages.
We organise guided tours of this route, including a visit to the Abbey Buildings at Heritage Weekend each September and at the late May Bank Holiday.