1556 Boundary Walk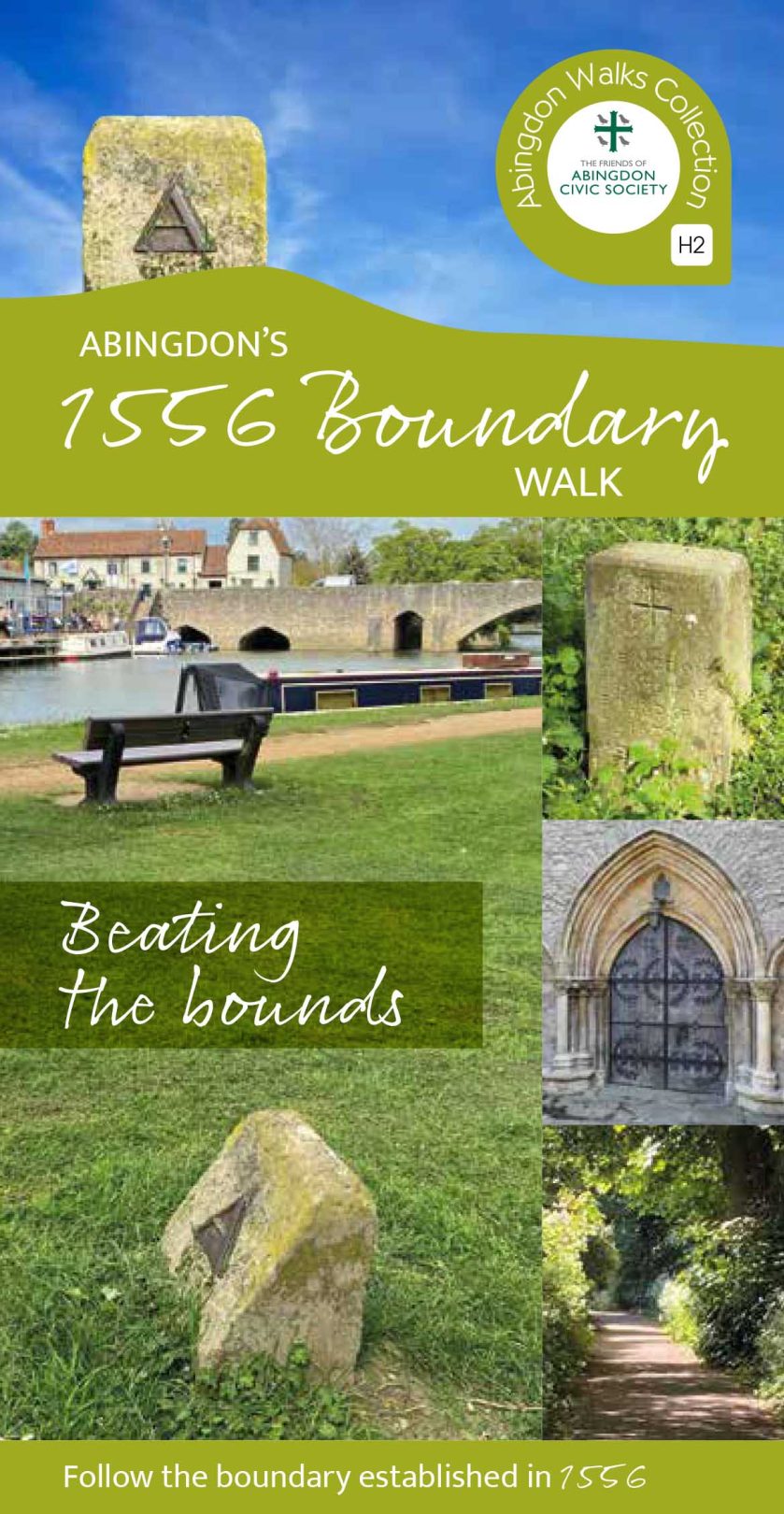 This is a guided walk which celebrates the boundaries of Abingdon as it was in 1556 when the town was granted its Royal Charter by Queen Mary. The walk starts in the Market Place and finishes at Abingdon Lock and the leader is accompanied by a member of the Guild of Town Criers. It has traditionally taken place on New Year's Day but has recently also been available at other times such as the late May Bank Holiday and Heritage Weekend in September. Check for starting times nearer the time: details will be posted in our News and/or Events pages and on the Town Council Events calendar.
The total distance along the 1556 boundary from the Town Centre to the Lock is about 3 miles (5km) but add ¾ mile (1km) to return to the Town Centre. There are stops at several places and so the full walk could take 2 hours or more. It is possible to leave the group and return to the Town Centre at several locations if you do not wish to do the full walk, but in this case please inform the leader of your plans.
If you would like to explore the route yourself at other times of year, you can download a leaflet and map here or by clicking the image on the left. There is more detailed information about the historic boundaries on the History pages of theTown Council website.