Platinum Jubilee Walks from Rye Farm Meadow: Friday 3rd June morning and afternoon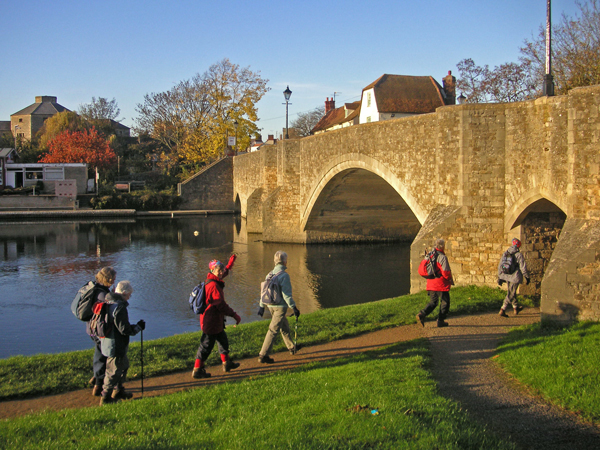 We have 5 enjoyable and interesting guided walks organised as part of Abingdon's Platinum Jubilee celebrations. These have been made possible through the generosity of the volunteer guides. Spaces are limited on all except for the 1556 Boundary walk. First come, first served, but you will be able to book onto the afternoon walks in the morning.
If you are unable to join one of the guided walks do not despair. We will have newly designed leaflets available, with a range of walks suitable for all the family, which you can enjoy at your own pace and at any time. They include the new "Royal History of Abingdon" walk. You will also be able to download the walks on to your smartphone.
Come and find the Friends of Abingdon Civic Society stall. NB We will be there before the 11am official opening of Rye Farm Meadows as our first walks set off at 10.30am
Morning walks: 10.30 (book in from 10.00)
1556 Boundary walk with a Town Crier in attendance
Led by Patrick Bird on behalf of Abingdon Town Council
Approximately 2 ½ hours and 3 miles
Unlimited numbers
Rye Farm to Swift Ditch Lock
Led by Sally Mears, One Planet Abingdon
A circular walk – approximately 2 hours and 3 ½ miles
30 participants
The Lost Abbey of Abingdon
Led by Dr. Philip Kenrick, Friends of Abingdon
Approximately 1 ½ hours and 1 mile
25 participants
Afternoon Walks: 14.30 (book in from 10.00)
Radley Lakes Walk
Led by David Guyoncourt and Graham Bateman, Abingdon Naturalists Society
Approximately 2 ½ hours and 4 miles – with a stop at Orchard Lake to look at pond creatures
20 participants
Abingdon's Industrial Heart
Led by Jackie Smith, Abingdon Area Archaeology and History Society
Approximately 1 ½ hours and 1 mile
15 participants