Old Abbey House – decision imminent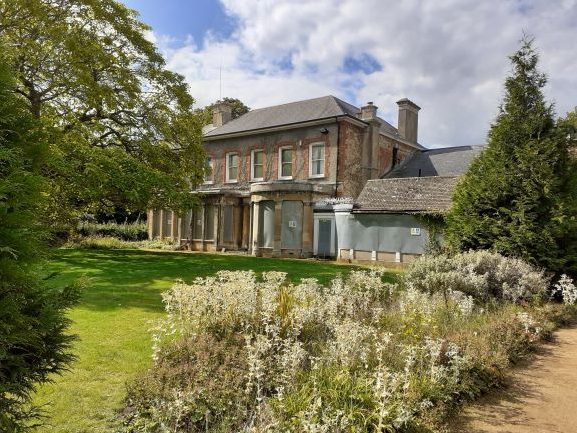 The Vale's "market testing exercise" announced in July turned out to look much more like a sale process: interested parties were asked to submit best offers by 9 November and to be able to complete the transaction by mid-January. No alternative arrangements were offered for community-based proposals, which has put us and other community groups at a major disadvantage because grant funders are not willing to consider applications when a commercial bidding process is underway.
The Civic Society therefore submitted our proposal for an Arts and Community Centre, but said that we would not be able to meet the January deadline. The Executive Summary of our proposal is here.
The Council's Cabinet will be considering a report on the outcome of the "market testing" and the community proposals at a meeting on 4 December: we are urging them not to simply go for the best commercial offer, but to recognise the economic and social value that our proposal would bring to the town, to allow us 6 months to raise the necessary funding and to work with us to achieve the best possible outcome for the town. We have given them details of numerous other projects of this kind which have been successful – we know it can be done.
The Save Old Abbey House petition was submitted to a Council meeting on 7 October: it had over 1600 signatures at that time, over 1700 now. In discussion it was clear that some Councillors had little knowledge of the situation and the Chair called for greater transparency in the way it was dealt with from now on.
Our attempts to work with the Council over the last 14 months have been deeply frustrating – we feel we have been misled at every turn. We have issued an open letter to Councillors which can be read here, but we hope that supporters will continue to lobby individual Councillors so they know how widespread feeling is about this.